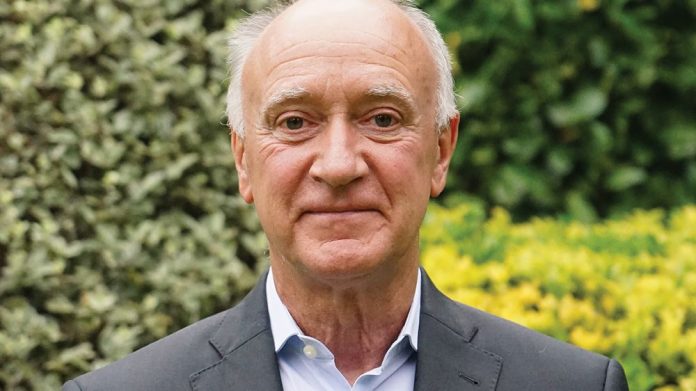 Tony Boulton, Director of Public and Political Relations at MERKUR UK, puts his Divisional hat on to discuss the challenge presented by the world shortage of chips and implications for delivering product for the 2022 season, the golden opportunity facing resort economies, the central importance of safer gambling and why the Review of Gambling really is the most important that the industry has faced.
What are the challenges facing Division 4 members?
Without sounding glib, but after this week's announcement we all need clarity and a commitment to reopening fully and across the board. I never really embraced the idea of Freedom Day but we really do need the freedom to trade without restrictions and allow the parts of the business including those pubs that remain closed and bingo clubs with restriction on numbers to resume normal trade.
In addition to that fundamental requirement, the supply chain has become stretched and lead times extended. Components which would historically have had 30-day timelines are now sitting at 180 days and more. There's a world shortage of chips, which is even impacting tech giants such as Apple. All of Division 4 products – whether they are gaming machines or pushers – are electronically controlled so the shortage and extended delivery times impact every part of the supply chain; which means that planning is absolutely key and the need for additional time has to be built into the process, particularly when the industry is preparing for the 2022 season.
Taking a political, social and economic analysis, everyone needs a stable economy and there is the very plausible threat presented by rising inflation. Division 4 is a consumer-driven division. Our customers need the confidence to buy the products to put in front of consumers confident enough in the economy to spend on leisure – in many ways it's a virtuous circle which begins and ends with confidence.
Are there any opportunities on the horizon?
Division 4 members are always thinking about their customers and I believe there are some areas of activity that will drive demand. Although the high street is in a sorry state, I believe the situation will not be left to fester. The high street needs to reinvent itself, business rates need a root and branch overhaul, rents are too high and there has to be a vision in place driven by government and which will be part of the country's post-Covid recovery.
The difficulties inherent in travelling overseas, provide a golden opportunity for resort economies and holiday parks to make hay while the sun shines. Progressive resorts are looking at the transition into short-break/weekend destinations, a 52-week a year market that isn't reliant on good weather. International travel is unlikely to return to any form of normal for a number of years and when it does, the cost of flying will be prohibitive for many, so the opportunity exists to establish and redefine the domestic tourism and hospitality sector.
What will your divisional members be looking for in the new gambling act and what changes do you want to see implemented?
Division 4 members made their voices heard in the call for evidence. Broadly speaking, there were few anomalies or dissenting voices. All of the evidence demonstrated strategic joined-up thinking in terms of what the sector is seeking from the Review. Personally, I believe the most important item of the evidence – common to all – was the provision of alternative payment methods (cashless). Covid has accelerated the demise of cash to the point where it's predicted to account for less than 8 percent of till sales by 2024. A vast proportion of the population throughout Europe has lost the habit of using cash – a trend that's particularly pronounced among the under 30s. Those consumers who were reticent about cashless have been forced to a certain degree by Covid which has accelerated what was already happening. The message is very stark – gaming does not have a future without being able to offer alternative payment methods and we will not have another opportunity to press this home for another decade.
I think the industry has made an eminently sensible suggestion to introduce a 'two-stage process' to changes. Essentially, this would enable the industry to trial and evaluate its proposed initiatives and then fine-tune based on the response and implications arising from the innovations. This would give the Government the comfort it needs at the same time as allowing the industry to innovate – set against the backdrop of social responsibility and safer gambling.
I can remember each review being described 'as the most important ever' but based on the explosion in technology, its acceptance by what is a tech-savvy population and the growth of online, I genuinely think this is the most important review of our lifetime. If denied the ability to innovate, there's insufficient confidence for businesses to invest either in product development or capital expenditure. I must stress that the ability to innovate should always exist hand-in-hand with a cast-iron commitment to safer gambling.
Decision makers have been widely criticised for not understanding the industry – is this a fair criticism, and if so, what points would you and your division put forward to enlighten the decision makers?
It's vitally important that the regulator understands the business environment that we operate in and has clarity regarding what it is that we are asking for – without that it's going to be extremely difficult to arrive at decisions that are based on evidence. As a Division of bacta, we will continue to engage with the regulator in order to answer questions and address specific concerns that they may have.
In real terms, what does Brexit mean to the industry and to your division in particular?
Brexit has had limited impact on Division 4. However, all of bacta's divisions are interdependent and reliant on the success of each other. In this respect, Brexit has led to a shortage of labour in hospitality, particularly in relation to pubs, holiday parks, family and high street entertainment centres – all of which are sectors that Division 4 members supply.