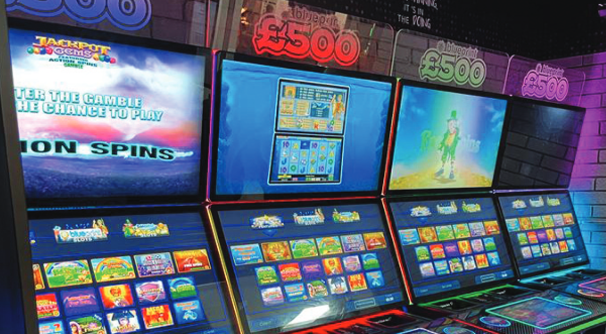 Blueprint Operations is building on its reputation as the dominant machine brand across all sectors of the UK industry following a highly successful year supplying Cat C and B3 equipment to Britain's Motorway Service Areas.
Tracy Baitup, the Commercial Director at Roadchef which welcomes more than 52 million customers every year to its 30 locations on the motorway and major trunk roads the length and breadth of the country, stated: "We're here to provide our customers with a relaxing and refreshing break an experience which includes the provision of the very best and very latest gaming entertainment.
"Our requirements are very specific and we have been working with the team at Blueprint to ensure that An officially licensed Formula One FEC will be launched in Birmingham city we have the menus and the game styles to engage with a broad cross-section of adult customers ranging from holiday makers and commuters taking a driving break to professional drivers who may have more time on their hands.
"Our machine offer is no different from our broader retail proposition including f&b in so far as it must be best in class which is what we receive with the Blueprint cabinets and games content."
Nicola Wallbank, Blueprint's Director of Sales and Account Management believes that by addressing the specific needs of the MSA sector Blueprint is making an important contribution to maximising machine income. She explained: "The MSA sector represents arguably the most diverse trading style that we work in and one which demands a granular attention to detail in terms of games content and the aesthetics of cabinet design."
"For some visitors who are taking a break from driving the play window is very short which means cabinets have to be visually appealing and the large HD screens on Blueprint cabinets such as the Auroramax+ and the Ultramax serve to capture the attention of players.
"The make-up of the games menu must reflect the various customer profiles and to achieve this we work closely with the team at Roadchef to fine tune the offer. It's not a case of one size fits all and we are always seeking to nuance the offering accordingly. We pride ourselves on being flexible and working with customer teams to address specific player profiles which are always subject to change and modification.
"Our pledge is to always work alongside our partners in order to meet the needs of their players and to maximise their machine income."