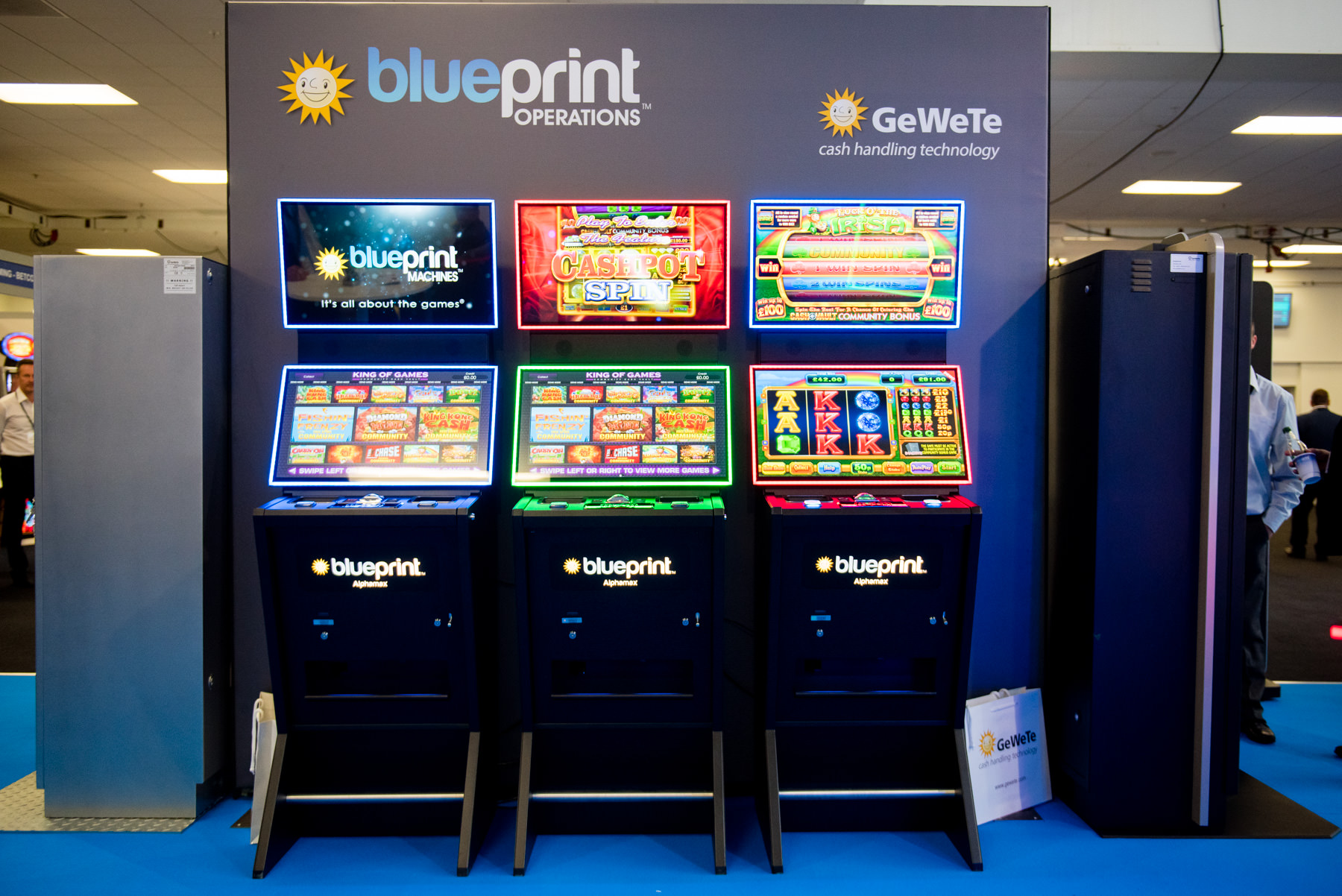 Blueprint Operations, part of the Gauselmann group of UK facing brands which also includes Regal Gaming, Praesepe, Betcom and GeWeTe, will be using its presence at next week's ACOS to unveil the new Alphamax cabinet which caters for the specific needs of Category C pub, AGC, bingo and FEC players. The fulfilment of an intensive 12- month programme of R&D, the Alphamax combines outstanding design credentials which include the latest high definition end to end screens alongside advanced technical features including the Merkur MD100 note recycler which enhances acceptance levels and improves security.
Nicola Wallbank, Head of Corporate Accounts at Blueprint Operations, stated: "ACOS will be the official industry launch for the Alphamax and the team is looking forward to demonstrating the numerous enhancements and improvements which make the cabinet such an important method of building the player base." She continued: "The focus has been on moving the player experience forward at the same time as introducing significant security and operational updates. The new cabinet features twin 27" screens which display high quality graphics making the content sharper and the experience more enjoyable. Our objective is to ensure Blueprint product exceeds players' expectations by supplying the very best pipeline of content in the very best cabinet, which is exactly what we've achieved with the Alphamax."
The attention to detail extends throughout the technical spec which includes a new simplified button deck, a powerful dual core processor, a wireless phone charger for players and TiTO compatibility to accommodate operators seeking a future proof gaming solution. "The Alphamax is all about progressing and innovating the Cat C low stake entertainment proposition" stated Nicola. "Bigger and better screens make the product far more appealing, which is particularly important in the pub sector where Blueprint will be expanding its digital footprint. A multi-brand approach to R&D drawing on the insight of Blueprint's sister companies has enhanced what we are bringing to market and exemplifies our 'valuing the player' philosophy.
"Blueprint's game content pipeline comprises a minimum of four new Cat C games per year of which a number will be exclusive to the Alphamax. The right cabinet allows the delivery of great content and serves to maximise the player experience across all sectors. Consumers have come to expect high quality entertainment as they experience it in their everyday lives whether it be via a flat screen TV or their home PC. When designing both hardware and game content it is vital to match or indeed exceed these expectations and the Alphamax certainly achieves that."