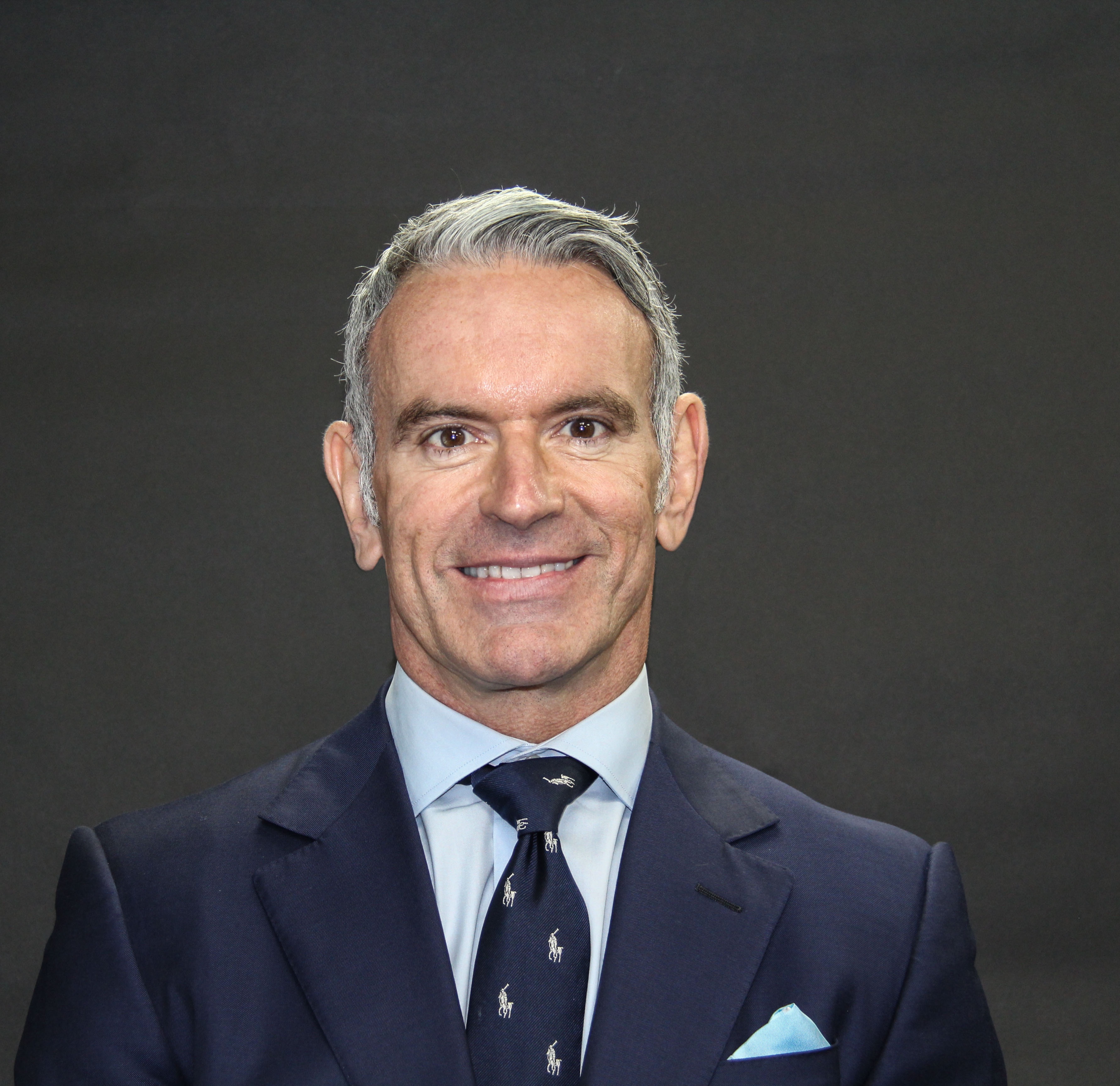 Gaming's digital revolution is driving the pursuit of excellence
Blueprint's David Purvis argues that digital gaming is raising the bar and helping to take the gaming entertainment experience from good to great.
Digital is the undoubted growth area for gameplay in the UK. How has it revolutionised the business and is the revolution only just beginning?
Gauselmann Group is active across a range of sectors in the UK and the pace of the digital revolution as you describe it, is moving at different speeds. In Praesepe AGCs and bingo clubs the estate is close to 70 percent digital whereas in Regal's single site business the proportion is closer to 60 percent. The pub percentage is a reflection of a customer base some of who still enjoy the analogue experience, essentially the market is being driven by consumer demand. It's important to recognise that we're talking about a digital experience which isn't restricted to machines, it's as much about the environment and when players step into one of the results of our £15m AGC investment programme, they are stepping into a digital world, one in which analogue games actually look out of place. Using the term revolution suggests that the change has been very rapid when in effect you could argue that it actually began with Section 16 games.
As a pioneer in the digital project, where do you see the next wave of innovation coming from? What technological initiatives are you exploring in both content and delivery to move digital on to the next level?
In terms of product there are two aspects to the digital genre – hardware and content. The two show stoppers at ACOS were the Blueprint Alphamax and Wave cabinets, the latter featuring a 4k state of the art curved screen. Great cabinets or hardware not only look stunning serving as the first visual reference for players, but they also enable content creators to produce games with strong graphic content. The third element of the proposition is the relationship between the aesthetics of the cabinet and the environment in which it is featured: quite simply, outstanding retail propositions demand outstanding, contemporary designed product. From a content perspective Blueprint continues to ensure that it delivers proven games from its content library – soon to include Project's Mega Bars family of games – as well as providing the market with a pipeline of new content developed to meet the needs of each demographic group.
In simple terms, what's working and what's not when it comes to digital?
I'm not sure it's possible to respond to that question other than to say that the industry has always had good and not so good games irrespective of the format or genre – digital is no different in that regard. In terms of trends, there's strong evidence to show that we are experiencing a cross over boost between games that are popular online and their bricks and mortar versions found in Pubs, AGCs and Bingo. It is an important dynamic and part of the omni-channel argument.
We all hear that content is king what type of players are you targeting?
Data released by the Gambling Commission shows that online GGY has increased by 58 percent over the last five years compared with bricks and mortar GGY that has remained stable. As such, part of our strategy is to target that growing online player base by offering a retail experience that's far superior in terms of the graphic content and the environment. Game development is a mix of revolution and evolution which means always looking for the next big thing at the same time as developing and enhancing already successful themes. One of the many benefits of Blueprint being part of Gauselmann is that we can draw on the insight and knowledge of our sister brands active in AGC, Bingo and Pub, in order to build a detailed picture of the player including his/her interests, requirements and motivations. This way we are able to produce targeted, player centric content.
What markets are you targeting for growth in the digital offering?
The pub sector represents the biggest vertical and the biggest growth opportunity for digital. In addition, there's an appetite from the PubCos to really drive the digital revolution at such a speed that we believe the vast majority of pubs will be exclusively digital within the next three years.
The systems and software that make digital possible are also delivering other key resources – notably data. How has that impacted the business?
Machine data is a huge benefit to Gauselmann which has such a big presence on the high street and which also owns the MARS system – the market leading provider of granular data. The ability to access real time machine performance and to make informed content changes in order to maximise revenue is immense. Digital enables us to analyse performance in a way that was simply not possible in an analogue age.
Social responsibility has emerged as one of the side benefits of the digital revolution in gaming. How are you applying this to your overall offering?
Digital most definitely enables us to step up our engagement with players via initiatives such as the age prompts which will be introduced on Cat C pub machines very shortly along with time and spend limit settings on B3s. We are very supportive of the valuable work that's being undertaken by bacta and are represented on bacta's Social Responsibility Committee.
Digital is still in evolution, so what are currently the missing links – for example, cashless payment systems, more comfortable seating, sexier, sleeker cabinets?
In terms of sexier sleeker cabinets I would argue that Blueprint actually launched them at ACOS and as for comfortable seating, 3,000 new chairs have just gone into the Cashino estate! To deal with your point, digital is about an overall experience and I would argue that it's impossible to separate game proposition from the environment in which it's played. So cabinets that deliver great sound and great graphics demand to be accompanied by a great food and beverage offering, great seating and a sleek contemporary interior. Our offer on the high street has to be more enjoyable than playing online – it's the same reason why we pay to go to the cinema rather than watch a movie at home on television. Quality has to shine through on every leg of the customer journey. There has to be a big discussion on payment methods in line with the revolution in consumer spending behaviour and the ability it gives to deliver enhanced social responsibility.
What do you need from the regulatory framework to make digital really meaningful for the business? And what should the industry be insisting on for digital when it comes to the Triennial Review?
First of all we need to have a review that is triennial! In broad terms we should have a regulator that engages with the industry in order to create a road map for the future. We support the bacta Innovation Roadmap which seeks to have in-venue linked progressives with a £500 jackpot; to separate Cat C with an AGC/Bingo version and one for Single Site Pub. We would like to see greater flexibility on the 80/20 rule with B3/CatC and Cat D games all available on a single cabinet. It's clear that for low stake gaming to remain relevant we also need to have a new category of game in order to offer a new range of gaming opportunities that are targeted at different groups of players: that will be the most effective way to grow the player base.