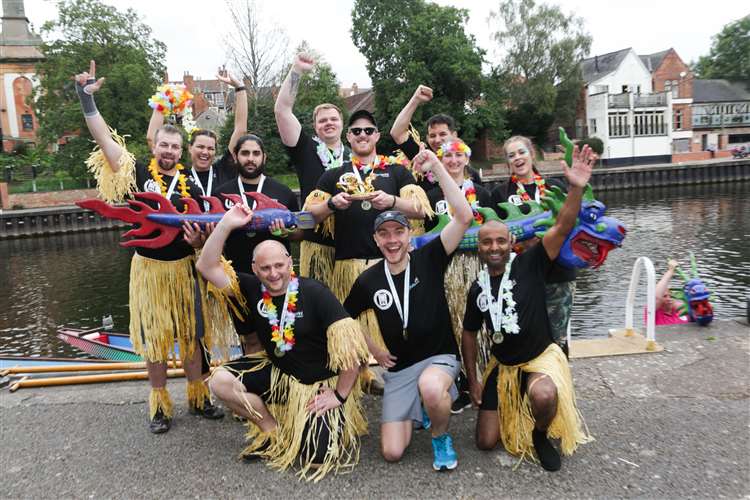 Following their triumphant victory in 2019 Blueprints eager crew "Watery doing here" are busy undergoing extensive training, in preparation to defend their title as the reigning champions this September.
More importantly their overall goal is to raise money for well deserving charities in the Newark community, the two charities in particular:
Beaumond House Hospice Care
Beaumond House Hospice Care is committed to providing supportive palliative care to patients and their families living in the local area. With 4 in-patient beds for people with palliative care needs, a day therapy as well as a Hospice at Home service providing compassionate support to the community.
Children's Bereavement Centre
The Children's Bereavement Centre are committed to help with the grieving process brought on by the death or terminal illness diagnosis of someone close.
The Centre is open to children aged 3 to 18 and offers a welcoming and safe environment for them and their families to receive the help and guidance they need.
If you wish to donate click here