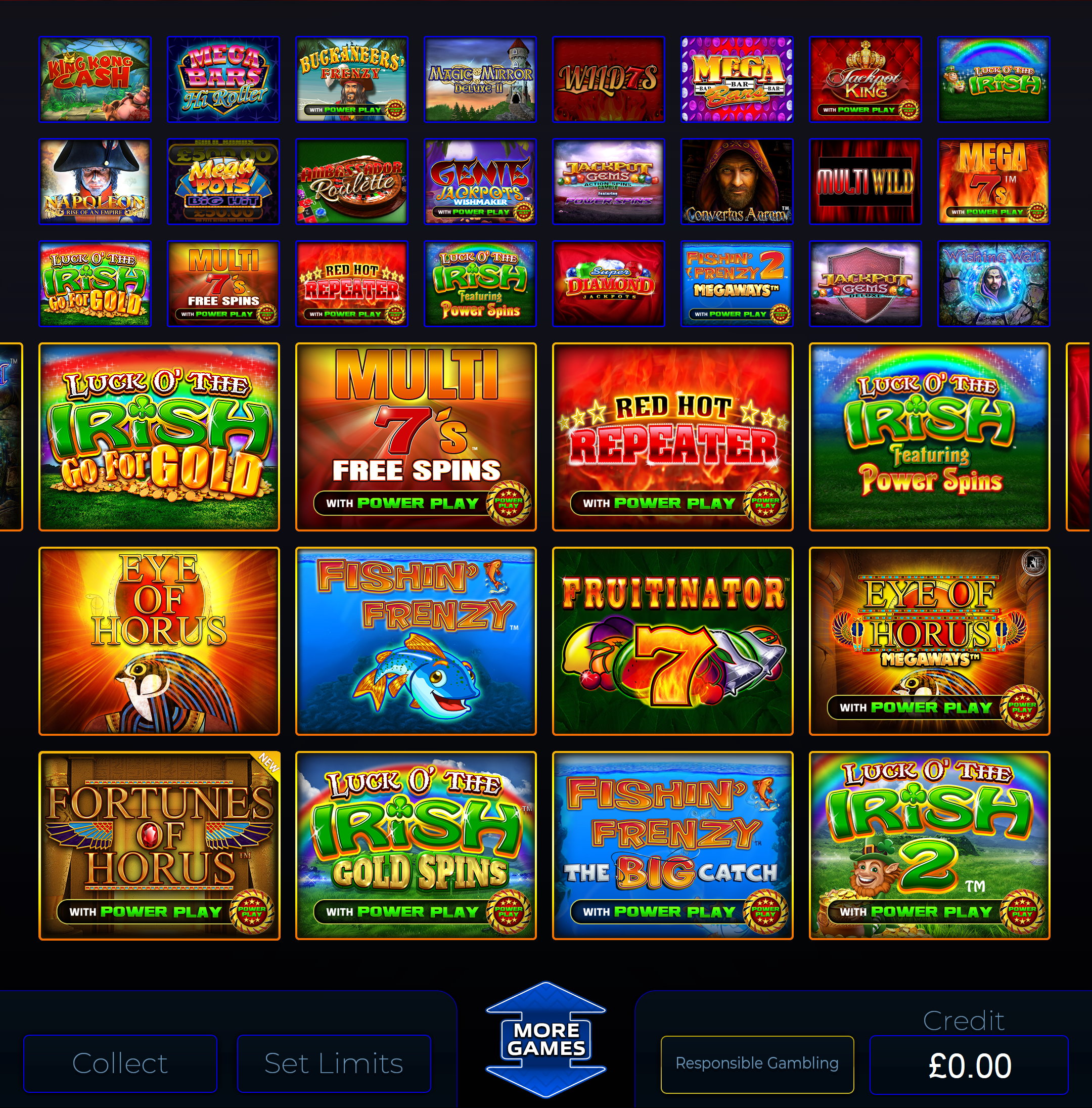 After an extensive customer research and live-testing programme Blueprint Operations has released its new Colossus Menu an initiative which enables players to access the Blueprint gaming content they want in the quickest and smoothest way possible.
The introduction of the Colossus which displays a mammoth 48 games on the front page of the Wave+ and an impressive 34 on the front page of the Auroramax+ cabinet has delivered significant uplifts in both play and revenue.
Blueprint Operations Director Sales and Account Management, Nicola Wallbank explained: "Blueprint has a long-standing reputation for producing outstanding content and for bringing to market a consistently strong pipeline of popular games.
"A by-product of the sheer volume of great content has been that good performing games were quickly moving off the front page of our menus with customers tending to play what's in front of them."
Blueprint's strategy was what Nicola Wallbank describes as 'getting back to basics' in order to discover a solution to enable machine players to quickly and painlessly find the content they wanted. She stated: "A combination of customer feedback and live testing led to the launch of the Colossus menu, which enables up to 48 games to appear on the front page. The menu delivers frictionless access to content which in turn has generated an increase in revenue. We've also found that games which have gone back onto the front page have also showed improved performance. The player feedback speaks for itself with the increase in VTP. Based on the strong B3 performance we are reviewing the menus across sectors and will begin tests in the near future."
She concluded: "Making great games, making those great games available to players in great cabinets and continuously exploring ways to move machine revenue forward encapsulates what Blueprint is all about."