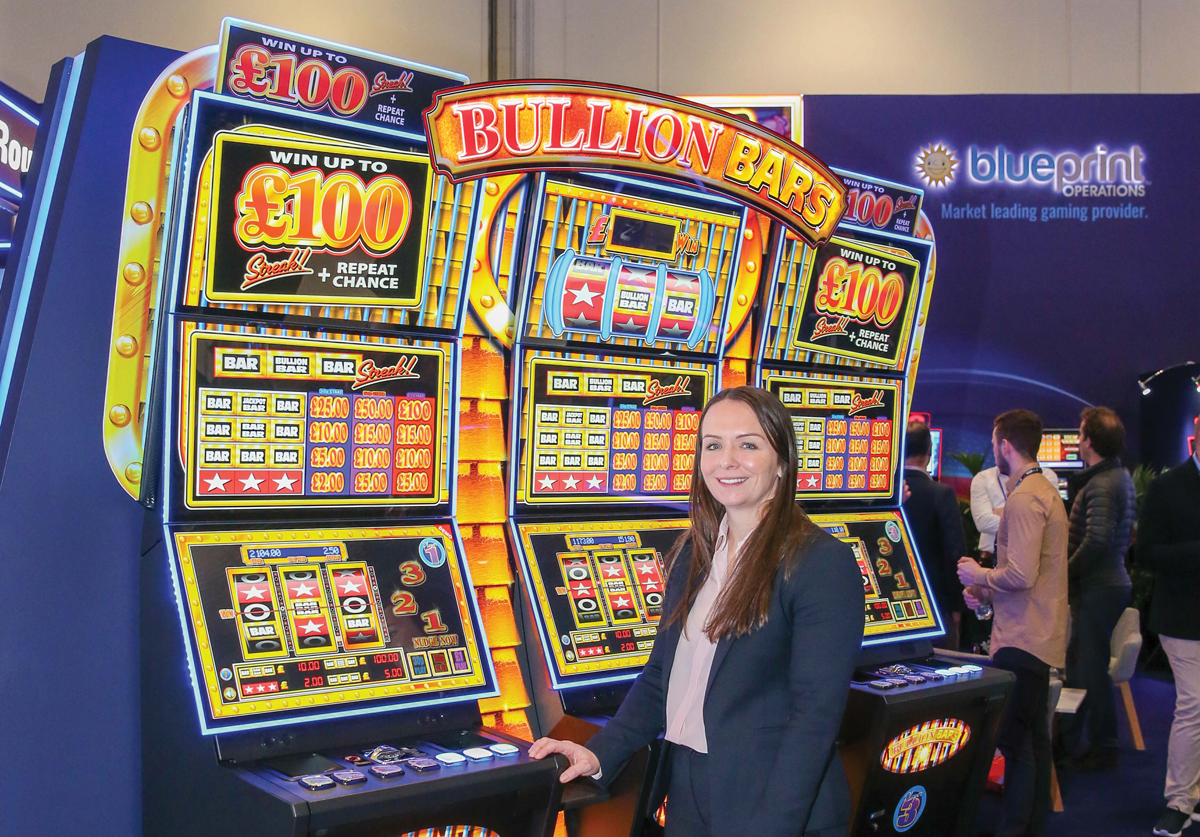 Six-months after it was shown in proto-type form at January's EAG, Blueprint Operations has confirmed the official launch of its three-player digital version of the iconic Bullion Bars.
An accurate and true representation of the original, Bullion Bars is licensed from Inspired and housed in Blueprint's sector-leading Alpha Trio cabinet.
The challenge facing the development team at Blueprint was to replicate the appeal and experience of the original Bullion Bars – of which many players retain fond memories – whilst harnessing the practical benefits delivered by digital in terms of enhanced security and durability.
Blueprint's Nicola Wallbank believes the attention to detail has resulted in a seamless player experience. She explained: "Bullion Bars is what I would describe as a strong 'old school' brand with a timeless appeal which still engages with many players.
"With the original analogue version having a set life span and spares and parts becoming increasingly scarce we identified an opportunity to create something that players could seamlessly transfer over to. It's almost like buying a new pair of identical shoes once the old ones have worn out!"
The response from operators and players alike has been exceptional. "The feedback we've received testing the game over the last four-months has been universally positive" Nicola confirmed.
"We've tested replacing the existing piece as well as putting the two toe-to-toe and the digital wins every time which speaks volumes.
"Players historically play what they've always played and it's very difficult to get them to change but this has been instant. Players love the fact that the game-play, the colourways, the branding and the logo are identical to the analogue original. A proven classic game, adored by players but in a digital format is a winning combination. Linked gaming is still a strong piece across AGC and Bingo in which the Alpha Trio cabinet lends itself perfectly for such an iconic Community piece.
"Machine revenue speaks volumes for customers who without exception have been blown away with how Bullion Bars works as a centre piece attraction in any AGC and Bingo arcade."
Bullion Bars is available on 30p, 50p and £1 stake with 25p, 50p and £1 stake option coming soon, following requests from Blueprint customers to deliver player value for money at four games for £1. With a £100 jackpot Bullion Bars features three 27" HD monitors and the Quixant 7000 for enhanced processing power and gameplay. With significant pre-launch orders received at EAG production of Bullion Bars is now in full rollout.