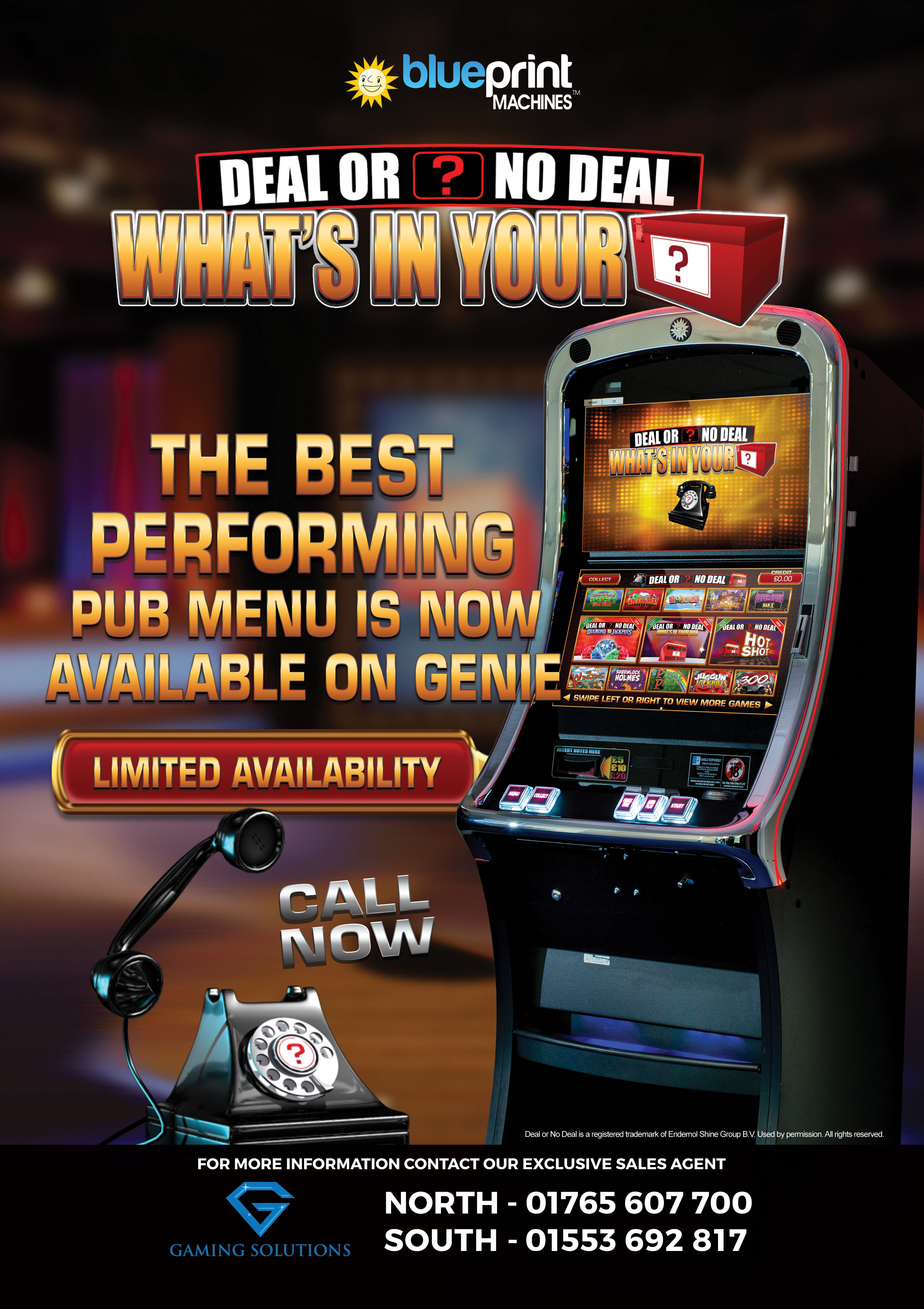 Blueprint Machines are now offering the opportunity for all customers to upgrade their machines to the iconic Deal or No Deal (DOND) branded Game-pack on Alpha Star and Genie cabinets. Previously, the performing Cat C – 25 game compilation – with a performance index currently at 124%, driving an average weekly cash box at £348 per week (CLMS Figures) – was only available on new Alpha Star purchases.
The menu offers Deal or No Deal branded games: such as Deal or No Deal Diamond Jackpots and Deal or No Deal What's In Your Box (Slot Style Game), together with Blueprint's pedigree of pub-content that delivers titles including Luck Of The Irish Hot Slot, Monkey Business Gold and Worms, plus more exciting ongoing Deal or No Deal releases such as DOND Bar X.
"We have made the decision to allow customers the opportunity to upgrade to Deal or No Deal without the need of purchasing a new Alpha Star cabinet. This is part of our commitment to ensure customers gain the opportunity to display our leading content. Blueprint has always set the bar with its market-leading King of Games Platinum and Titan Menus and this is the next step in the Blueprint journey. Our content is proven to grow the player base with its improved return to player and significant cashbox gains and the DOND Menu builds on this success, whilst maximising the potential of the UK's favourite gaming licence." says Sales Manager Gavin Wright.
"As always, our findings are backed up through extensive machine trials using Blueprint's data insights. We have demonstrated to the market that there is a significant uplift in both VTP and NCB with good evidence to suggest that players are instantly drawn more so to the DOND themed games than seen before," says Content Manager James Lowe.
"The combination of slot-style games and classic pub fruit machine style entertainment on this product appeals to a wide demographic of players. The DOND menu has performed extremely well from its debut and suggests new and exciting ways in which this market-leading brand can be presented," he adds.