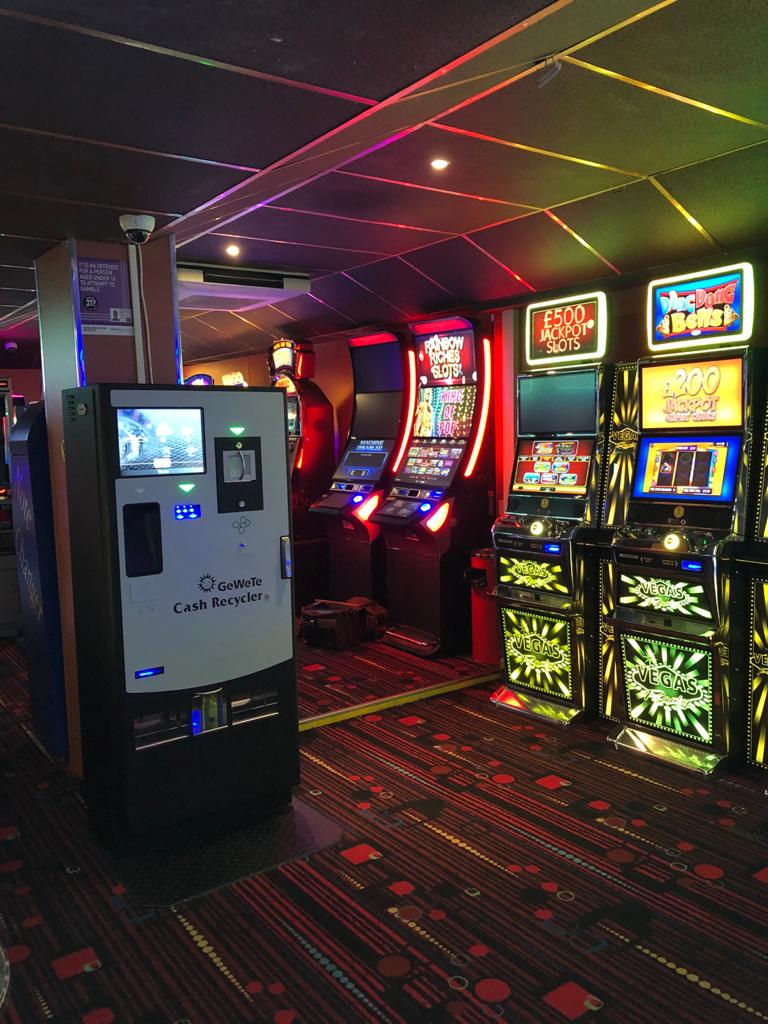 Charles Holland of J Holland and Sons has taken the opportunity to review his business objectives and implement a plan ensuring he's ready to reopen in May with the most up to date facilities and safe working practices for both customers and staff.
Following what he described as a 'hugely positive' response to the Q4 2020 update of his Weymouth AGC area to feature the MERKUR MARS – running both TITO and Data capture – Charles Holland has used the Covid lockdown to introduce further enhancements implementing a Debit Card facility on his GeWeTe machines to sell TITO tickets, in the process reducing cash on site and further improving customer service.
Reviewing his investment and the impact on business, Charles explained: "We introduced the system towards the end of last year and the response from players and staff almost from day one was hugely positive: unfortunately, the site had to close along with the rest of the UK just after Christmas."
As he looks ahead to a May reopening of his businesses, he continued: "From anywhere in the World I now have secure access to all of my machines delivering more data than ever before. Being live data on one system it's also more accurate, and as a result of this I have been able to streamline the business, improving efficiency and security throughout the venues.
"There are many well established TITO and data capture systems on the market, but significantly not one single system can offer what MERKUR MARS can. I am very impressed with the system which is backed up with an excellent team offering support seven days a week."
Mark Edmundson, Sales Manager for GeWeTe and MERKUR MARS commented "We are very pleased to be working alongside Charles. Having had GeWeTe machines for many years Charles knows the quality and reliability of our products, and I look forward to continuing our long-term relationship. I'm delighted to confirm that we are now able to offer any operator our Group products and services, from wiring the venue right through to seven days a week hotline support."
MERKUR MARS and GeWeTe machines have also been installed at the J Holland venue in Burnham on Sea including Debit Card facilities and TITO.
Sample Text