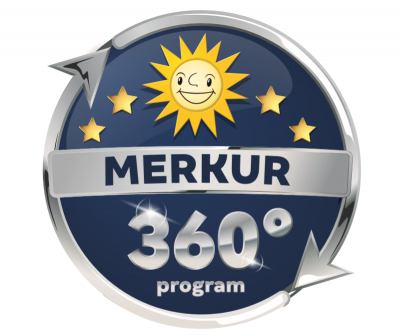 The 'Know Your Customer' philosophy is at the heart of Merkur UK's latest 360 initiative which has been designed to deliver a safer playing experience for all of its customers
Merkur UK has confirmed the creation of its Customer Experience Groups introduced as part of the brand's ground-breaking 360 safer gambling programme which it unveiled in the Autumn. Each Group will comprise a representative sample of Merkur UK customers and will be mediated by a specialist consumer research agency, initially via Zoom.
Lola Wood, who was recently confirmed as Merkur UK's first dedicated Customer Experience Manager, believes the output from the Groups will help develop a detailed understanding of the customer-base, including their likes, dislikes and motivations. She explained: "This is far more detailed than conventional tick box research which can only provide a one dimensional snap shot. Instead, it's about the KYC philosophy of really understanding our customers, what motivates them, how they play and where they play.
"Every progressive retailer wants to know where they are as a business but more importantly where they are heading: the Customer Experience Groups will help us to map that direction of travel."
She continued: "The vast majority of AGC and Bingo customers play safely and we want to know about their patterns of play and the methods they use to ensure that they do so within the limits they set. Any customer that's not playing safely will, by definition not be having a positive experience which runs contrary to everything that we stand for as a business. The findings will be translated into a programme of activities designed to improve an enjoyable, safer playing experience for all our customers."
Tony Boulton Director of Public and Political Relations said: "Modern retailing is more experiential than transactional and Merkur is committed to delivering the best possible experience. The Groups will shine a light on every touchpoint that we have with our customers, and enable us to review and improve all parts of the business.
"I'm confident this will prove to be an illuminating experience and one that will help us to live up to our core objective of being the best in everything that we do and that includes our safer gambling undertakings."