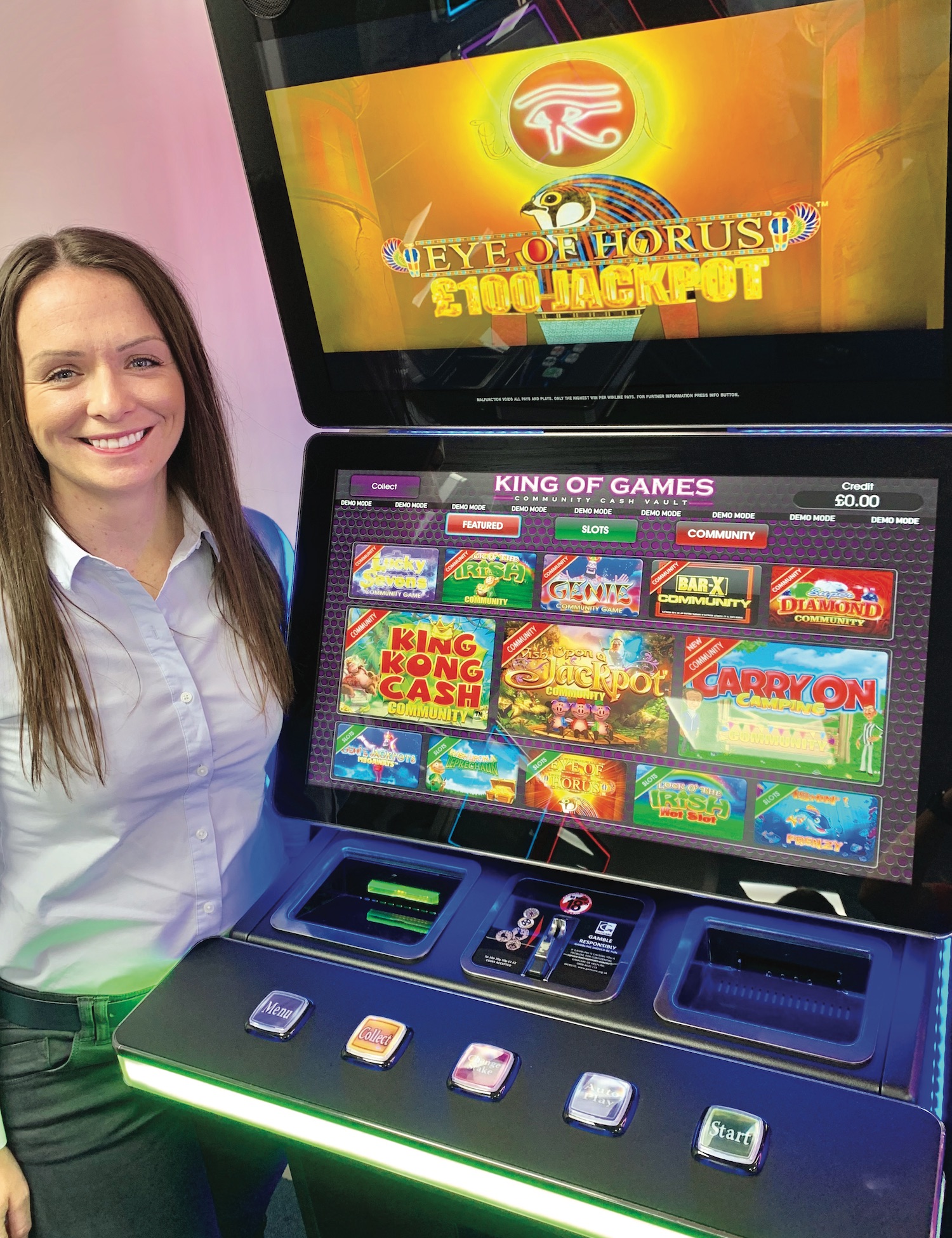 We recently marked International Women's Day – would you say we are making progress towards a level playing field for women when it comes to opportunities in business?
On the positive side the situation is much improved compared to when I first joined the industry and it was a rarity to see a woman in a senior leadership position. I think Blueprint Operations and Merkur UK in general are both ahead of the field in terms of gender representation but we cannot kid ourselves that land-based gaming is pushing new boundaries, particularly when compared with the situation in the online space where there is a far greater representation of senior women. Having a male dominated sector becomes self-fulfilling as the majority of women will be deterred from pursuing a career in land-based gaming and instead opt for something that's more fulfilling and representative. We have to assume that because of the gender imbalance that exists the industry has potentially lost a lot of talented women who have been discouraged from being a part of it. That's not only a great shame but it's also bad for business.
What would you highlight as some of the key advances made to bring more women into leading roles and where does the industry have to do better?
I would like to spread the discussion out and not just talk about women but young people as well. The industry has to continue to do better bringing through a younger demographic with fresh and interesting perspectives. Many people I come across in the industry have started at the bottom and worked their way up and we need to continue to make those opportunities available. Previous experience or degree qualifications aren't always necessary. Whilst I have a degree and have always worked in the industry, I strongly feel that my work ethic and passion for the job have helped me more than anything else.
How have you overcome the challenges encountered in your own career path and what lessons have you learned en route?
It sounds a bit basic but I think you have to be really thick-skinned. You have to ensure that you don't take criticism personally and continue to put yourself out there. Don't be afraid of starting that conversation. I now accept that at an event or conference I'll be the only or one of very few females in attendance and I cannot let that bother me. You have to be tough and resilient in that respect.
What key experiences would you pass on to other women in the industry and what advice would you offer?
Work hard, and speak up. If you feel you are unpaid or undervalued compared to your male colleagues, ask for what you deserve, talk to someone. Don't just accept it. For years I just accepted it and it really annoyed me, when I look back and realise that I should have just spoken up.
Looking ahead, can you give us an idea of your own personal aspirations and visions for the future?
At Blueprint we have a culture of continuous improvement and a commitment to examine ways in which we can improve and offer a better service to our customers. If you deliver on that philosophy, it's inevitable that will impact on your individual performance and that of the team. I like to think I have got to where I am because of that hard work and that's something that I will always uphold. I have been at Blueprint for over six years now and I am still as ambitious as I was when I joined the team. What role I do in the future I don't know but I enjoy working within the business and with our customers.
Finally, how would you like the landscape to have changed for women in business when we revisit the subject this time next year?
We have to be realistic and acknowledge that some of the issues that we have to address are long-standing and entrenched. I think we are looking at incremental changes and if in 12-months there are more females in the industry in senior positions as well as more younger women following a career in the industry that will be a success.