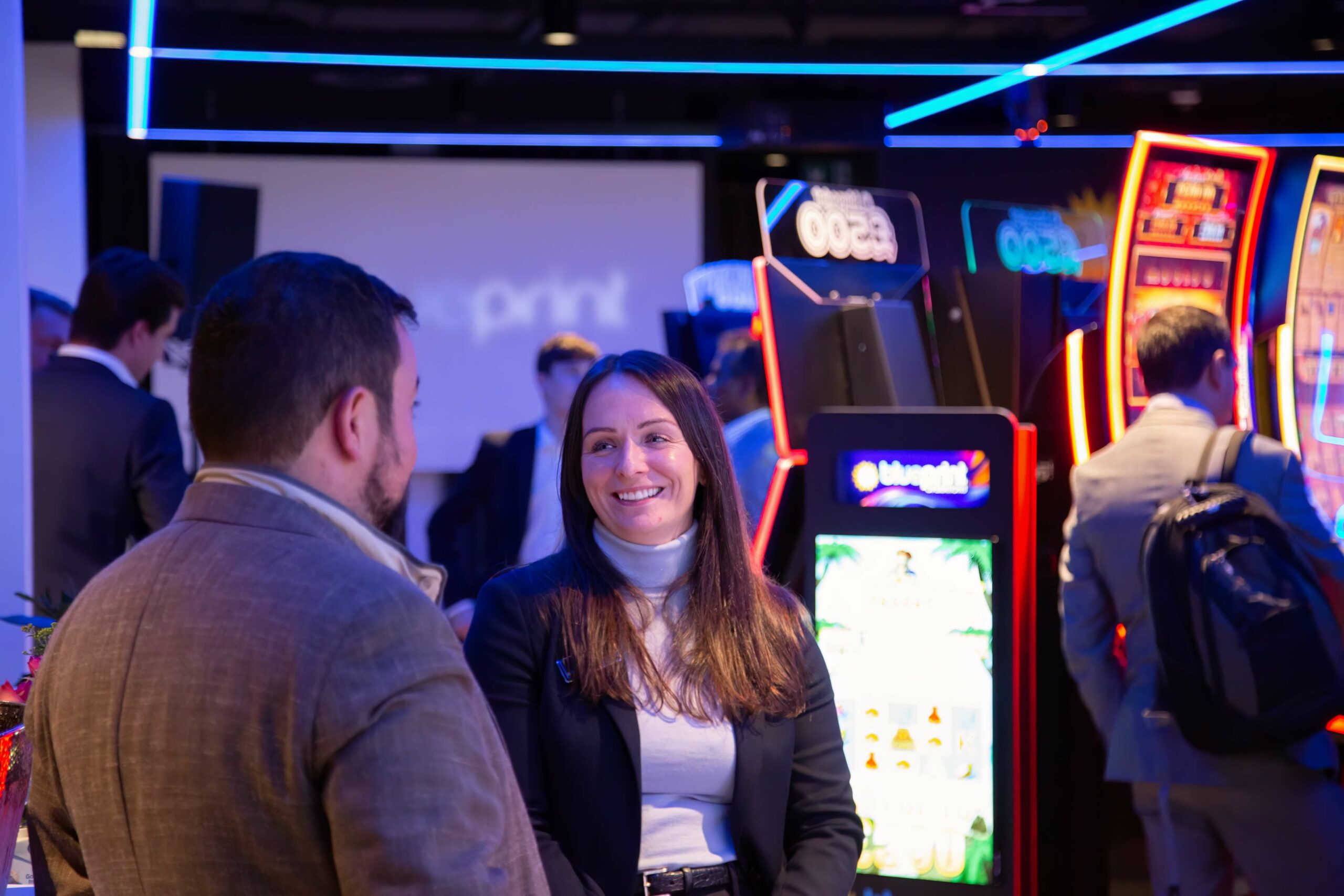 Science Museum hosts Blueprint product and hospitality event 
If live events are all about delivering the WOW! factor then the team at Blueprint Operations ticked all of the boxes taking over two floors at London's prestigious Science Museum
Coinslot: How did the event go for you – was there good footfall and business conducted during the two days?
We took the decision to hire two floors of the world famous Science Museum and create a blended event in which we were able to show our extensive product portfolio to customers during the day and then stage Blueprint's traditional customer evening on the fifth floor thereby making it a seamless experience for our customers.
We've had a really positive response and feedback from customers concerning how the venue enabled us to showcase the Blueprint product and the space that we had to include a technical zone where the team took customers through EFT payment, age verification, MD100 training as well as providing top machine tips.
Ultimately it's all about delivering what our customers want and we have been so pleased at the feedback we've received both on the day and subsequently. The number of visitors we received throughout the afternoon and into the early evening was beyond expectations and if our customers are happy than so are we.
Coinslot: What were the highlights, which products caught the attention and what was the reaction to the portfolio of products?
Live events are all about delivering the WOW! factor and there's no doubt that was achieved to an extent beyond what we anticipated.
The extra space meant that we could give the portfolio the room required to really appreciate the styling of our cabinets.
As soon as customers came out of the lift onto Level 4 they were blown away with how the product range was showcased and huge credit must go to the entire team who started work at 6am to pull this off.
The Alpha Trio was the favourite AGC Cat C with new community games and some of the back catalogue favourites being added to the terminal. Our B3 is a staple in every AGC and the Auroramax + with its larger video deck really impressed.
The Ultramax for the Single Site market continues to be the leading pub cabinet enhanced by our first- class content with operators also having the option to bolt-on premium content.
Coinslot: Were there any notable wins, new agreements, installations, partnerships?
 Our all new exhibition and customer event was part of a programme of continuous engagement that's such an important part of the buy direct initiative that we introduced in December 2021.
In less than a year we've built a customer base in excess of 600 accounts which is a tremendous achievement. What this means is that we have an on-going dialogue with all of our customers which serves to spread sales throughout the year rather than having seasonal peaks and troughs.
Buy direct continues to be a huge success and events such as the one held at the Science Museum enable us to strengthen our relationships and ensure our customers know everything they need to know about our product.
It's a closer and more consultative relationship which enables us to receive considered feedback all of which is channelled back into R&D a process that helps deliver successful, player-centric product.
Coinslot: These are tumultuous times with the energy crisis, raging inflation, political upheaval and an uncertain gambling review – how did you gauge the general mood of the industry?
I have to say that overall the mood was very positive. Whilst it's undoubtedly tough out there, there's a general consensus that whatever is thrown at 'us' as an industry we will overcome it and face it together.  Great product has a central role in helping to achieve that core objective.
Coinslot: With a brief break from the expo circuit coming up, what's on the agenda between now and January's EAG in terms of new products and new projects?
As always we are looking forward to EAG in January and planning is already well underway. Between now and then we will continue to work with our customers, ensuring they receive the best possible experience with us as supply partners.
The content roadmap is full of exciting new releases for all sectors and we will be focussing on how we deliver and communicate our content releases to ensure the process is as smooth as possible.