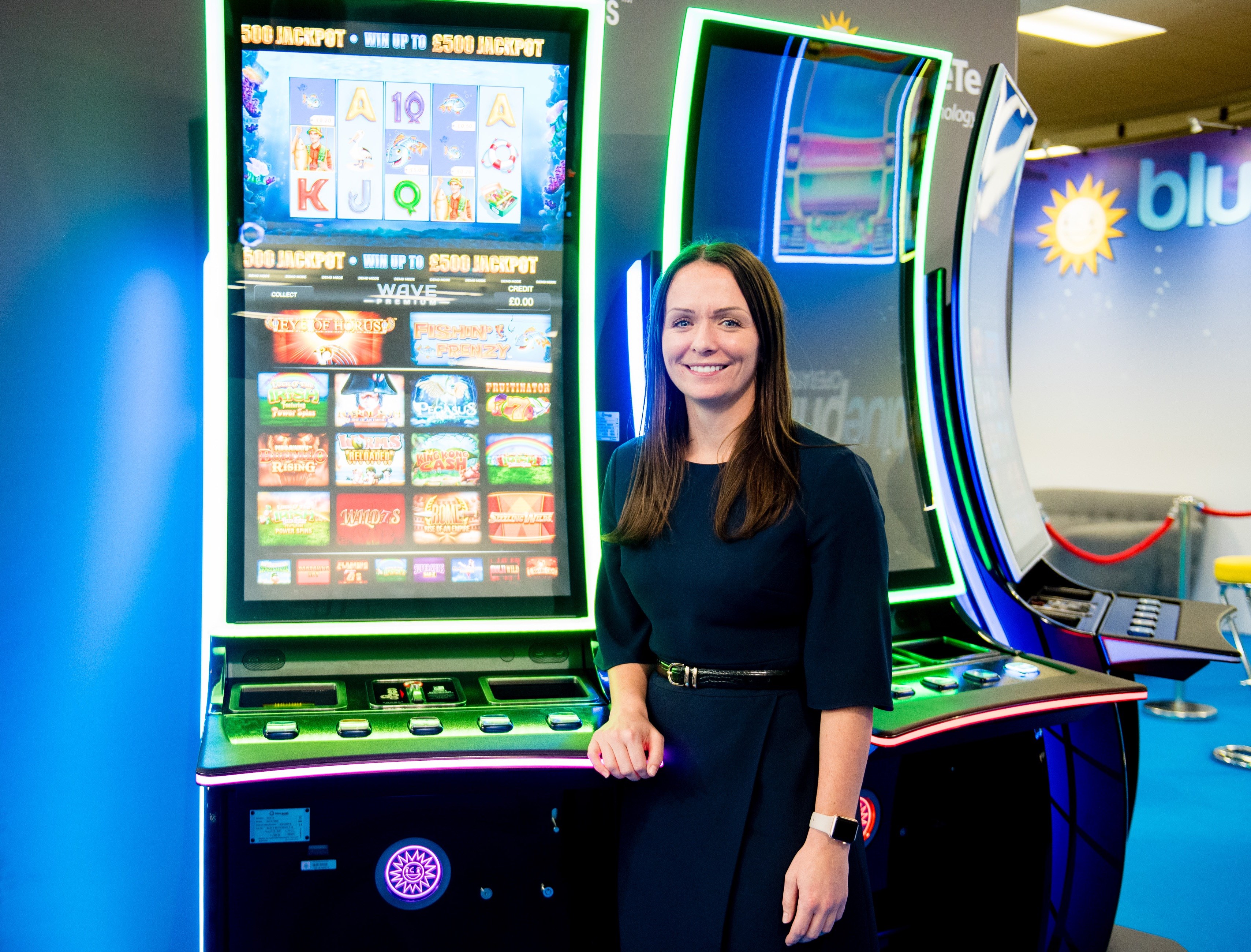 Blueprint Operations is using the unique access it has to the UK bingo scene to help create gaming equipment that meets the specific needs of both the environment and the player. "By working with our colleagues at the Gauselmann owned Beacon brand, whose estate includes the country's biggest club, the 2,700 capacity Beacon Cricklewood in north west London, we are able to draw on the unparalleled experience and insight of staff members who know the bingo environment inside out" stated Nicola Wallbank, Blueprint's Head of Corporate Accounts. "What this means in practice is that we are able to address the nuances of bingo and connect with the player profile in an engaging way rather than double guessing what the player wants."
With a large proportion of machine play being concentrated in the intervals Blueprint has recognised the importance for machines to make a strong first impression and to stand out from the crowd. She explained: "Our customers operate in an intensely competitive space and our job is to deliver product that not only attracts players but which also delivers an experience that has them wanting to come back for more. The Wave, which we launched to great acclaim at ACOS, does exactly that. It features a visually stunning 4k HD, 42 inch curve screen which sits comfortably with the flamboyant entertainment vibe which lies at the heart of the bingo experience.
"However the Wave isn't just about outstanding looks and design. The game content is without comparison and the graphic capabilities enables games creators to really express themselves. As a leading brand and part of the internationally acclaimed Gauselmann Group we are at the forefront of cabinet design and development which involves constantly exploring ways of bringing new highlights to the player experience. The content pipeline will include games dedicated specifically to the Wave and will sit alongside successful and recognised content from the Blueprint library.
"All of the feedback that we have received from the market points to the Wave representing a significant new playing experience which will help our customers to grow their revenue. Furthermore well designed, contemporary looking cabinets complement the investment operators are making in the interior of their venues which explains why the Wave is being used as a centrepiece attraction and the very strong order book we have going into 2020."
The Wave is TiTO ready, has a high impact 4K HD screen and features the Merkur MD100 Gold note recycler, a wireless pad for players to charge their phones and is powered by the Dual Core Quixant 6000PC, widely regarded as the best on the market.