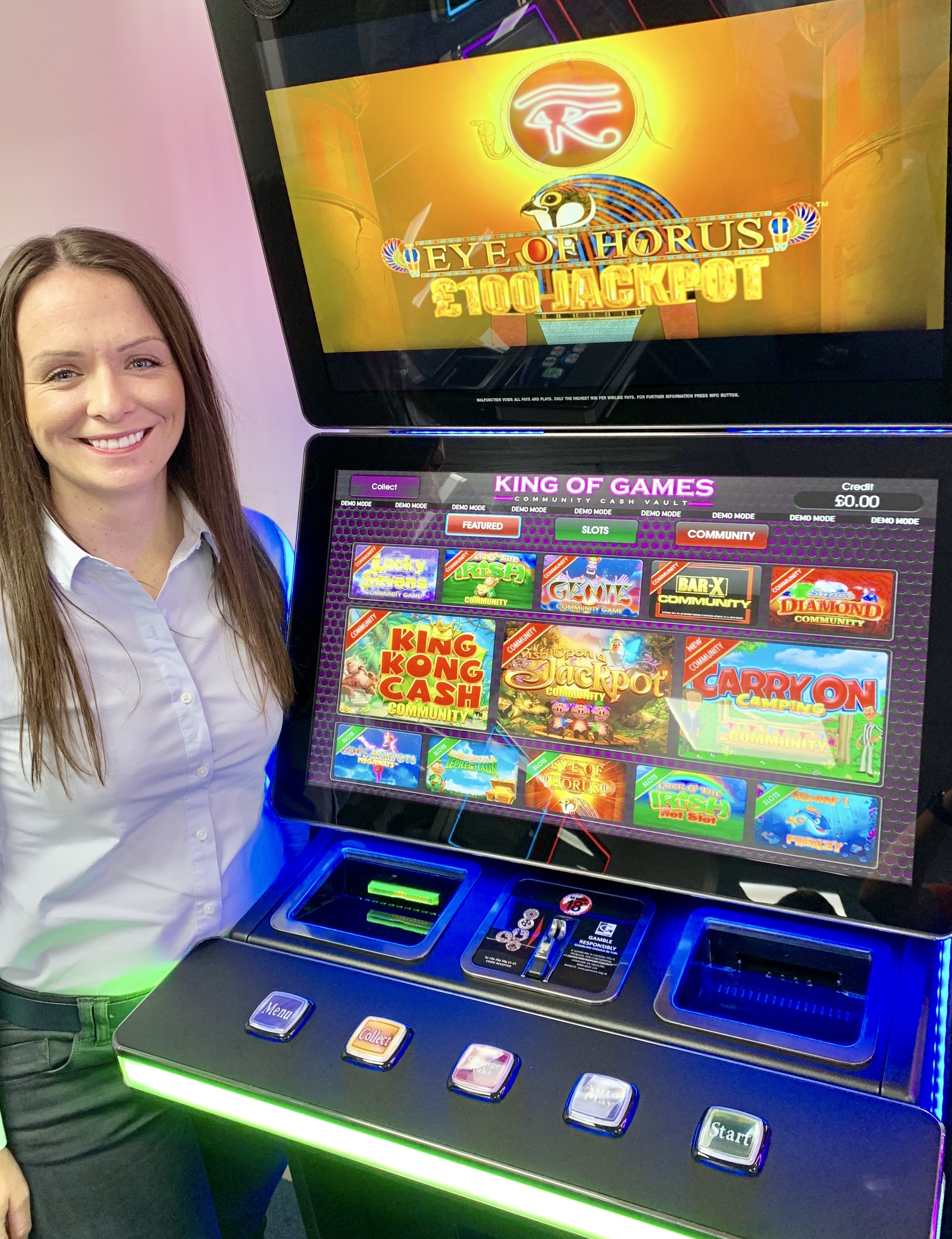 Nicola Wallbank, Head of Corporate Accounts at Blueprint, discusses the qualities and experiences that define the job.
In many ways you are a one company person having previously worked at Regal for eight years – how important is it to be able to bring an operating background to your current position?
I think it's incredibly important. What it means in practice is that I understand and have experienced the challenges that our customers face within their businesses as opposed to simply being a sounding board. It also means that I can plan for the scenarios that are commonplace within an operating business which in turn impacts on how we approach issues internally. I always try to empathise with operators by understanding their points of view, and how we can best respond. Pub tenants calling up to let you know you can collect your machine from their car park because they haven't had any income from it isn't something you'd come across without being in the operational trade. I think in other business sectors they call it 'lived experience!'
Your degree is in sports science – how did you find yourself working in gaming?
My sister works in recruitment so when I was home from university in summer 2006, she got me a temporary job working in the Accounts Department at what was then Sceptre Leisure. I loved the job and they didn't mind me so I kept going back during the holidays. My original career plan post university was to become a sports teacher and I came back to Sceptre to earn some money in preparation for a life time teaching. I was then offered a permanent job in Sceptre's data department before I soon became PA to the CEO and the rest, as they say, is history. I've enjoyed the 10+ years I've worked in gaming, it's a great industry to be part of.
Can you describe a typical day as Blueprint's Head of Corporate Accounts?
I spend the majority of my time with our customers, understanding their business and what their key drivers are, exploring opportunities and how we can better work with them. I also spend time with the team in Newark where we join up the dots across the business functions to ensure we are delivering the right things to our customers at the right time. We're a small, close knit team which means two things: firstly we can make decisions and quickly move things forward, but equally there's no where to hide and we stand or fall by our decisions.
You are involved in three quite distinct sectors – AGC, Pub and Bingo – how do they differ?
They differ a lot, from machine manufacturing, platform capabilities and the type of content we release. With bingo featuring more sessional play, customers require entertaining for longer with features and bonus wins. AGC players can be community led or purely entertainment driven, whereas in the pub you need a mix of all of the above. We have and still are working very hard on our Cat C offering across all three sectors and we are gaining more and more traction. Alongside this our platform offering and capabilities remain another challenge particularly in the bingo sector. We now have the MARs platform which we work closely with our Gauselmann colleagues on, constantly looking at how we can improve our platform offering and it's capabilities in order to enhance customer play and promotions.
What are the big developments taking place at Blueprint and how do you think they will impact your customers?
This year we have spent our time realigning ourselves and rebuilding to enable us to move forward stronger. We have faced many challenges in rebuilding and we have all worked hard and continue to do so in order to be able to demonstrate this to our customers. We are launching two new cabinets at ACOS, Alphamax and Wave, both of which we think our customers will love. We have spent a lot of time this year listening to our customers, understanding their requirements both operationally and aesthetically and the developments we have made will tick a lot of boxes. It's an exciting time to be part of the Blueprint team and we will continue working hard to ensure we meet our customers needs.
What qualities do you need in order to deliver exceptional customer service and outside of gaming which brands do you think do it best?
If you are referring to personal qualities you need to have energy, passion, creativity, attention to detail and a determination to deliver. So many times you here people saying 'we can't do that, or 'that's not possible' and that makes me even more determined to get it done. I strongly believe that where there's a will there's a way, it's much easier to say no and not try but where's the fun in that? Being proactive is also important: working with our customers to improve revenue performance is our key objective and being proactive across all of our accounts helps this. We strive to achieve exceptional customer service with all of our customers. In terms of brands that do 'it' well, I'm going to draw on my own experience as a customer. From visiting the Apple store to checking into a hotel, if the team is welcoming and engaging, offering a personal service, asking how your day has been they go a lot further in my opinion than those that don't offer any interaction; a friendly smile goes a long way when you've had a long day.
There aren't a huge number of women occupying senior positions in the industry: do you see this as an issue and if so what can be done to address it?
I wouldn't say it's an issue at all, there are many examples of successful and well respected women in the gaming industry. I honestly haven't experienced any discrimination or problem with being a young woman working in the gaming industry; in fact, the large majority of industry people I have dealt with over the years have been welcoming and provided positive encouragement. As an industry we need to look at ways to attract a younger generation to the land based sector and I think by default that will include a greater proportion of women. We need smart, creative minds to enable us to keep appealing to our player base and to remain relevant and exciting.