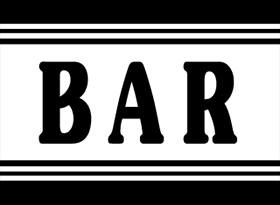 A unique take on the BarX style game with a 3 reel 5 payline base game structure with awards not changing with the stake but remaining fixed. The 4th reel acts as a win multiplier from no multiplier up to 5x. All reels spin on each game.
There are three features, the first of which is Free Plays, won in standard fashion by having three Free Play symbols on a winline. The other two features involve the fourth reel multiplier , Reel 4 lock, and Spin & Lock.
Lines – 5
Min/ Max Bet – £0.25 – £1.00
Game Features
25p, 50p & £1 stake.
Free Plays Feature
During normal play between 3 and 15 Free plays can be awarded by the symbols lining up on the pay lines, the more symbols on more win lines the greater the number of free plays. The game then enters a separate set of games played for free where winning combinations from the free plays are added to the Play Bank, with a maximum value of the Jackpot. When the Free Plays have completed the value in the Play Bank is transferred to the standard Win display.
Spin & Lock Feature
When a win occurs at random the three reels lock and the 4th reel can be spun to a fresh multiplier. This feature can repeat multiple times up to winning the £100 jackpot value. During the feature the credits are locked and nothing deducted for each spin.
Reel 4 Lock Feature
When the 4th reel lands on a multiplier but there is no win on the five paylines this feature is activated. During the feature the credits are locked and nothing deducted for each spin. The three reels are spun until a win is achieved which is multiplied up. There is no repeat once a win is achieved