Wave+ Cabinet
Our brand new Wave+ cabinet, featuring a single curved 43" screen in full UHD and a 15.6" supporting video deck.
Blueprint Operations new B3 Cabinet exclusive to AGC's. With brand new game content and HD games built specifically for the 43" curved screen monitor including an immersive 15.6" supporting video deck.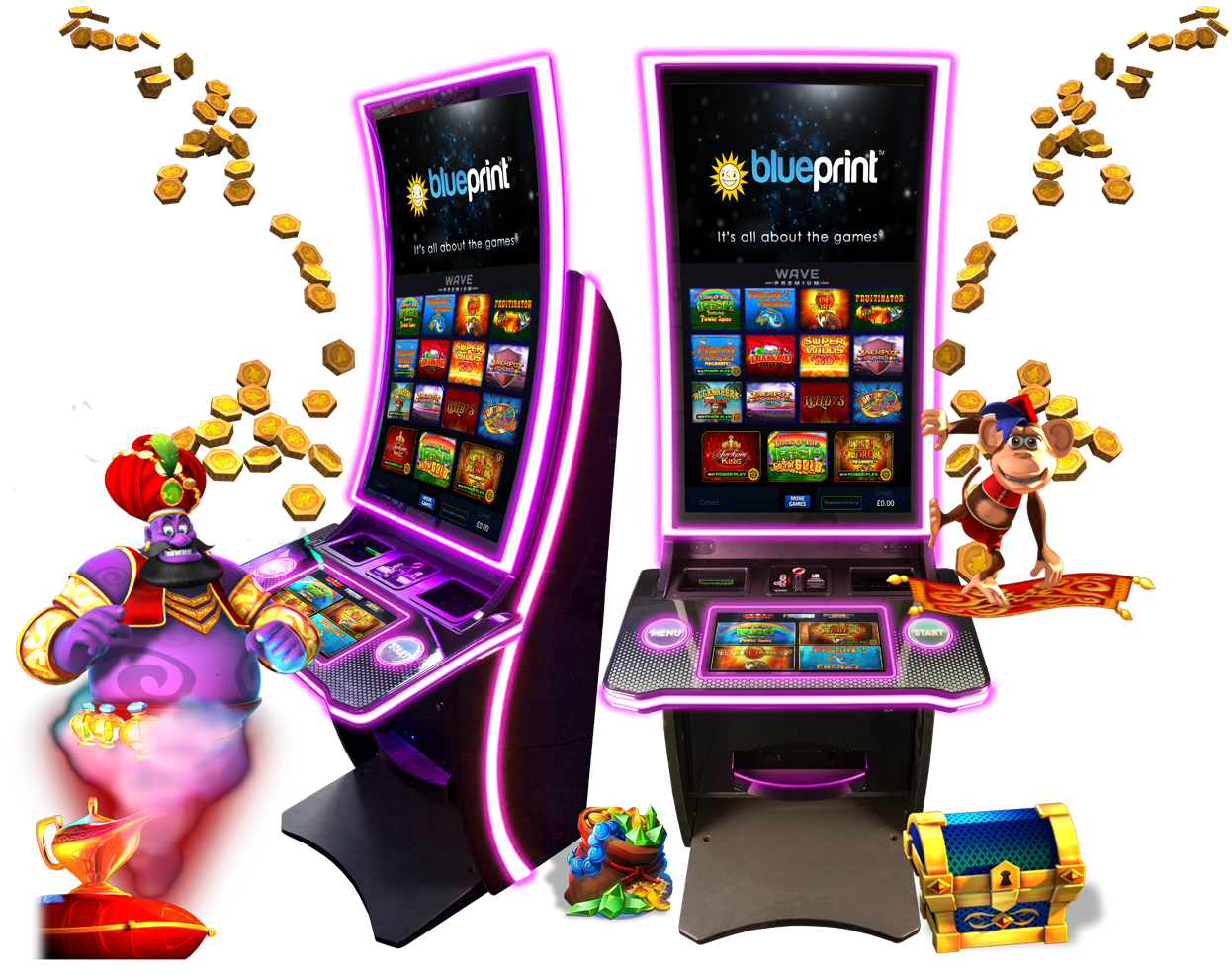 Wave + Key Features
This exceptional machine is built with TITO in mind, however has the facility to fit an SCH5 Hopper along with the latest Eagle V2 coin mech all using an extremely secure DES encrypted protocol. The screen is a Ultra High Definition 43" portrait monitor. The monitor curves to give customers the best viewing angle possible. The cabinet surround has an impressive morphing LED display which can also be themed to enhance features or games on this cabinet. The cabinet play height can be adjusted to be sit down or raised to be stand up.
TiTo Ready.

43" UHD curved screen.

Improved Quad Core Quixant 6000 PC for enhanced gameplay and operation.

Large 15.6" Video Deck for more immersive gaming experience.

Merkur MD100 GOLD note recycler with 201s spectral head for improved acceptance and security.

Large new play deck buttons resistant to antibacterial degradation.

Sit down version available.
Depth 82.0cm

Width 74.6cm

Height 211.4cm (195.4 without plinth)

Weight 221 kg (199 kg without plinth)