LEADING GAMING PROVIDER TO THE UK AGC, BINGO, CASINO & PUB SECTORS
Providing End To End Gaming Solutions For Our Customers
Our gaming products truly are world class. Our cabinet range utilises the best in German design and build, along with quality housing and technology and our content includes premium game titles from sister companies Blueprint Gaming, Project Coin, Reel Time Games and ADP.
Market Leading
At Blueprint Operations, we pride ourselves on being the market leading provider of gaming machines, gaming content, SBG platform & cash handling technology to the UK's AGC, Bingo, Casino, & Pub sectors. We have many years of manufacturing and operational experience gained as part of the Gauselmann Group of companies, in particular our UK sister companies, Merkur and Regal.
Server Based Gaming Platform
Our gaming machines and content run on our own in house SBG platform; BP Connect. Which is driven by our technical development team and an evolving technical roadmap. BP Connect allows operators to run our machines as a connected estate and benefit from all it offers.
Multi-Channel
The evolution of Blueprint Operations, from Blueprint Gaming's online business, has allowed us to identify and deliver the very best content to the land-based player. Ensuring players benefit from the same game titles that they would experience online, creating the best possible multi-channel experience and a significantly stronger cashbox for operators.
First Class Support
Our Customer Support Team are on hand to assist and advise if any problems arise, ensuring the very best player experience and maximised gaming revenues for our customers. Our Customer Portal & BP Assist app offer everything needed to operate our machines, from game briefs & marketing assets to technical training manuals & videos.
Continued Innovation
Our aim is to provide the most engaging and immersive gaming experience possible through continuous investment and development of our Server Based Gaming platform 'BP Connect', product roadmaps and BI driven decisions.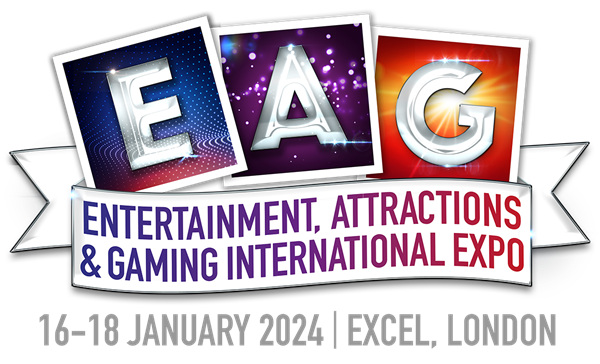 MEET US AT EAG 2024
Visit us on stand C70 at this years EAG event.
AGC & Arcade
Blueprint Operations is the leading manufacturer of gaming machines in the UK and is proud to be market leader in the Arcade and AGC sectors.
Casino
As part of the wider Gauselmann group we have access to the very best casino cabinets, coupled with B1 content including Blueprints own premium game titles & hand-picked third-party titles, for the complete casino gaming experience.
Bingo
Through listening to our customers' we have developed our cabinets and game content to cope with the demands of the Bingo market.
Pub
Blueprint Operations continues to prove itself as the market leader, within the Pub market, through its King of Games compendium.
SAFER GAMBLING
At Blueprint Operations we recognises our duty to encourage safer gambling. We are licensed by the UK Gambling Commission to manufacture, supply, install, adapt, maintain, or repair gaming machines. Although we do not have a direct relationship with the public who use our machines, we are aware of our role in the promotion of safe gambling practices.
Create Awareness
Broaden public understanding of gambling-related harms, in particular as a public health issue
Build Prevention
Advance the cause of harm prevention so as to help build resilience, in particular in relation to the young and those most vulnerable to gambling-related harms
Provide Support
Help those that do develop gambling-related problems get the support that they need quickly and effectively