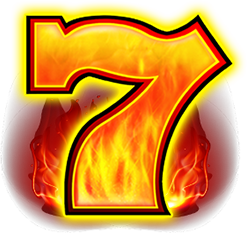 CAT C
FRUITINATOR COMMUNITY
Fruitinator™ Community is a delightful slot, jam-packed with cherries, oranges, plums, and melons. The Community feature has now been added whereby players playing on Community games will all link up if any of them trigger the Community Feature.
Lines – 5
Min/ Max Bet – £0.20 – £1.00
Game Features
20p, 50p & £1 stake.
Main Game
Match 3 symbols on one of the 5-win lines to win. Look out for 3 highlighted reels to be awarded a top spin.
Top Spin
The top spin is awarded from all three reels being highlighted. The reel on the top screen will spin and land on any of the following at random. Reel symbols, Cash pot or Community. Landing on any of the reel symbols will spin the main reels and award a guaranteed win using the symbol the top reel landed on. Landing on cash pot will take the player to a new screen where a wheel with 19 segments is shown with each of the three pots is shown on a segment, when the wheel stops it will award the value of the pot landed on. Landing on community will trigger the community cash vault feature along with any other player who was actively spinning any Blueprint Community Game.
Pots
Three pots are shown above the reel, bronze, silver and gold. The pots can we won through the cash pot feature. The bronze and silver pot are both progressive and will increment by 1% of the player's Current stake. The gold pot is a fixed value of £100.
Repeat Chance
Whenever the jackpot is awarded, a repeat chance is given to the player. Two icons appear on the screen which will reveal either "Repeat" or "No repeat" when selected. If "Repeat" is revealed, the player will receive another win equalling the jackpot. If "No repeat" is revealed, the game returns to the base reels and continues normal play.