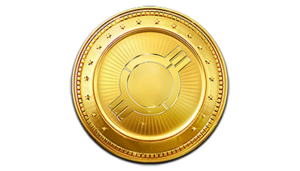 CAT C
Play Blueprint Operations Luck O The Irish Cash Link Community
25p, 50p, £1 stake, £100 Jackpot.
Do you have the Luck of the Irish?
There's lots'a pots'a gold to be found at the end o' the rainbow in this super Irish-themed slot – now with the Cash Link Community Feature
Game Features
25p, 50p & £1 stake.
£1 Upgrade
Play £1 stake to activate the LOTI transforming symbol. The LOTI transforming symbol can reveal any reel symbol including rainbow symbols.
Pick A Rainbow
Pick a Rainbow is triggered by landing 3 rainbow symbols in view during any one spin. Once landed the player is prompted to pick one of the 3 rainbows which will reveal either a cash win, 1, 2 or 3 win spins or the Cash Link Community feature.
Win Spins
Win spins is a possible outcome from 3 rainbows landing on the reels. The player can be awarded either 1, 2 or 3 win spins. If the player is awarded 3-win spins the reels will spins 3 times guaranteeing 3 reel wins, 1 win on each spin.
Cash Link Community 
This is a possible outcome from 'pick a rainbow'. Once triggered the player is taken to a new game screen where only coin symbols are available on the reels. The feature will start with 3 spins where cash awards are given from any coin symbols. The number of spins will reset to 3 each time a new coin symbol lands in view on the reels. If no additional coin symbols land on the reels within 3 spins then the feature will end and award all cash prizes or pots from the coin symbols in view. If a full screen of coins is awarded there's a chance that some of the cash values or pots will be upgraded.
Mini, Minor, Major Mega Pots
The Pots can only be won from landing in view within the Cash Link Community feature. Only 1 Pot can be won within a CLC game with a chance of being upgraded to a bigger pot once the CLC has completed a full window.
Repeat Chance
A Repeat Chance is awarded on the £100 maximum prize.