V² Eagle – Crane (CPI)
Manufacturer Recommended Cleaning Interval:
At Least Once Per Year
Cleaning Procedure
Turn power off to machine.
Pull the coin insert funnel [a in right hand image] at the front and open the flight deck beyond the first stop.
Remove loose dust and coin residues from the two sides of the coin runway using a brush.
Wipe the two sides of the coin runway clean using a slightly moistened cloth.
Allow Parts to dry.
Make sure that in particular the measurement surface with the inductive coil and the three optical sensors
[c in right hand image] as well as the runway [d in right hand image] on the flight deck are clean. In case these areas are not clean, repeat steps 4 and 5 and check again for cleanliness.
Any possible film of dirt in the highlighted areas [c and d right hand image] must be removed residue-free. Doing this prevents fluid from entering the device
Close flight deck and press closing device [b top right image] so that the flight deck audibly clicks into place.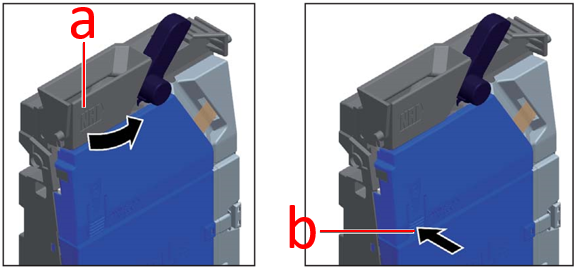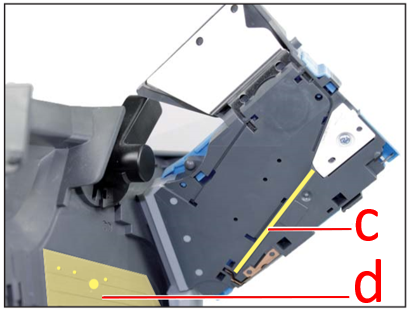 Copyright:
The information: text and graphics are all used with the respective owners' permissions. All intellectual properties including both text, images and logos belong to their respective copyright owners and should not be distributed without prior permissions.
The information provided in this guide cannot be reproduced or copied in any way for commercial purposes without the prior authorisation of all related copyright holders.